Event Name:
Power Tool Use and Safety Clinic
Description
Thinking of volunteering to help build Habitat Homes? This free clinic is for you. Open to all 18 and older. Young Adults 18-24 are encouraged to attend. Walk-ins will be accommodated. Save your spot by emailing beth@habitatabq.org by March 18th!
Please wear proper work clothes and closed toe shoes.
Sponsored by the Greater Albuquerque Habitat for Humanity Faith Relations Committee
Event Date:
03-23-19
Event Time:
02:00 PM - 03:00 PM MST
Location:
Mesa del Rio Neighborhood
835 Mesa del Rio NW
Albuquerque, NM 87121
Contact Person:
Beth Goldman
(phone: 505-265-0057 ext.102)
Details: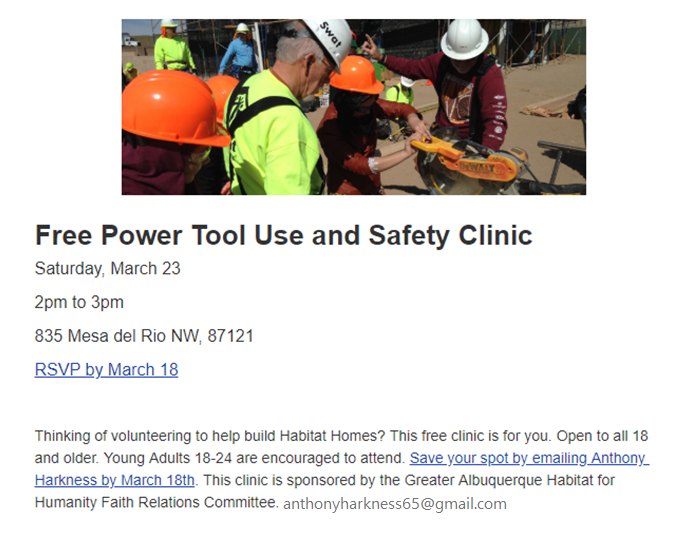 Links:
http://https://habitatabq.org/special-events/