Event Name:
AHCC - El Portal April 12th, 2019
Description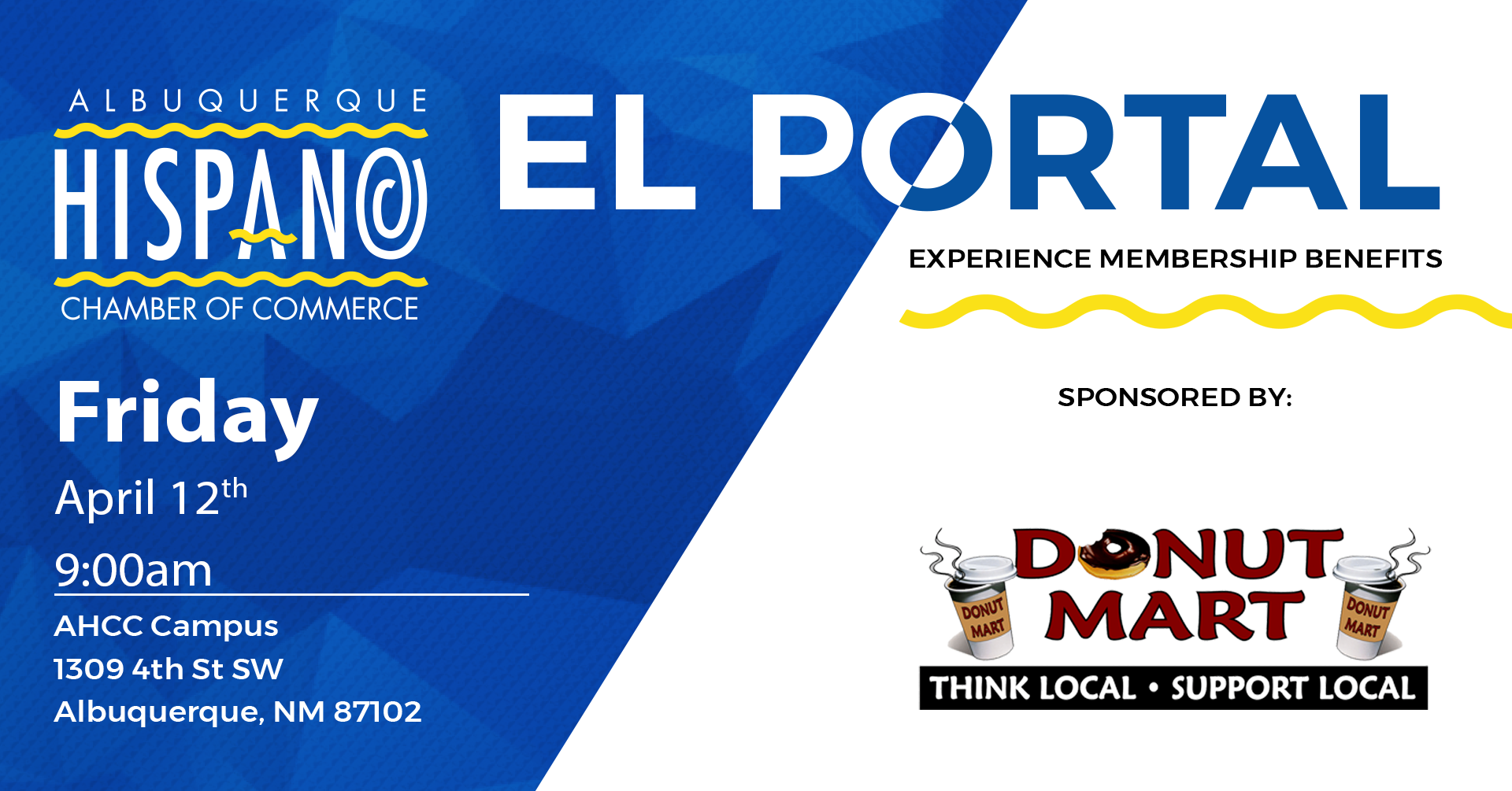 Event Date:
04-12-19
Event Time:
09:00 AM - 10:30 AM MST
Location:
Albuquerque Hispano Chamber of Commerce
1309 4th Street SW
ALBUQUERQUE, NM 87102
Contact Person:
Luis Hernandez
(phone: 505-842-9003)
Details:
You are invited to our Member ONLY "El Portal" Membership Orientation on Friday, April 12th 9:00am-10:30am at The Albuquerque Hispano Chamber Campus.
This is a great event for New & Existing Members alike as we will discuss key points on how to take full advantage of your chamber membership.
How The Chamber Operates
Key Roles & Departments
Committee's & Involvement
Chamber Nation Platform
How To Set Up Page
How To Upload Your Events
How To Upload Your Offers
We have very limited seating, so Please RSVP by responding to this email as this is an invite. Members Only Event and Invite ONLY! This will be a great in-depth look at the programs, training, and networking that is part of your Albuquerque Hispano Chamber membership. We hope to see you there!
Coffee & Donuts Provided by our Sponsor Donut Mart. For Questions Please Call Luis Hernandez 505-462-2242